Got a pallet crate from work, a load of pallet wood and a scrap piece of carbonate that I found blowing around somewhere. The hinges are nicked from a gate, but I would have preferred to use some reclaimed ones.
As an absolute minimum, you could make this with a claw hammer, a saw and some nails. I've been lazy and used screws, but I've also been reclaiming nails from pallets, and I think you could get enough together.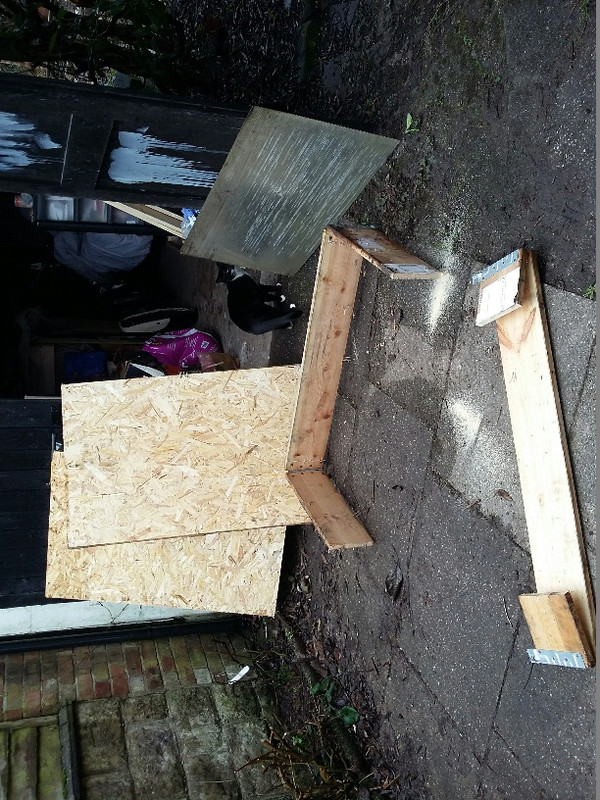 The box - I've reduced the size of it to fit the piece of polycarbonate; no better reason. It would be neater to keep it the right size, but such is life! Cut two long pieces of pallet wood; you'll need them as a sort of bench.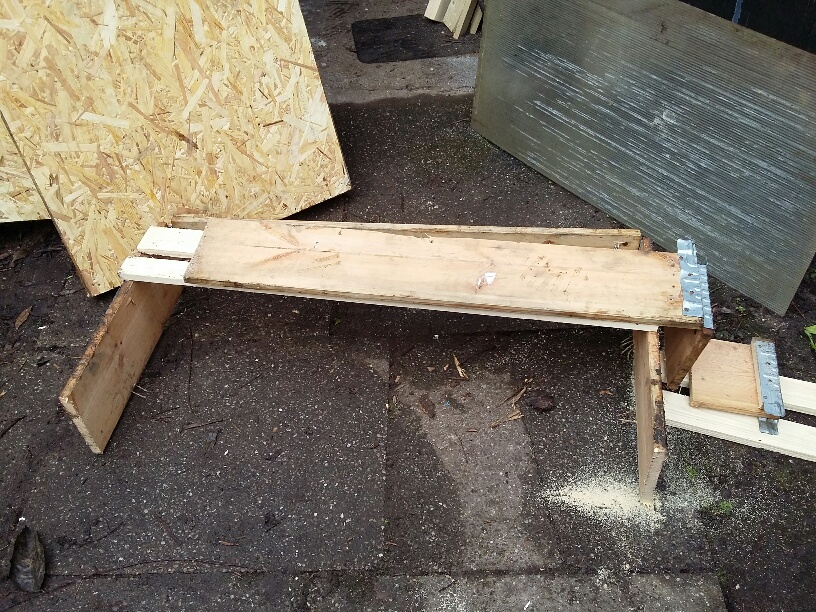 Cut two corner pieces to help provide rigidity. I've had to cut down the front piece as I couldn't get the corner bits off without removing the rivets. You could definitely do a better job.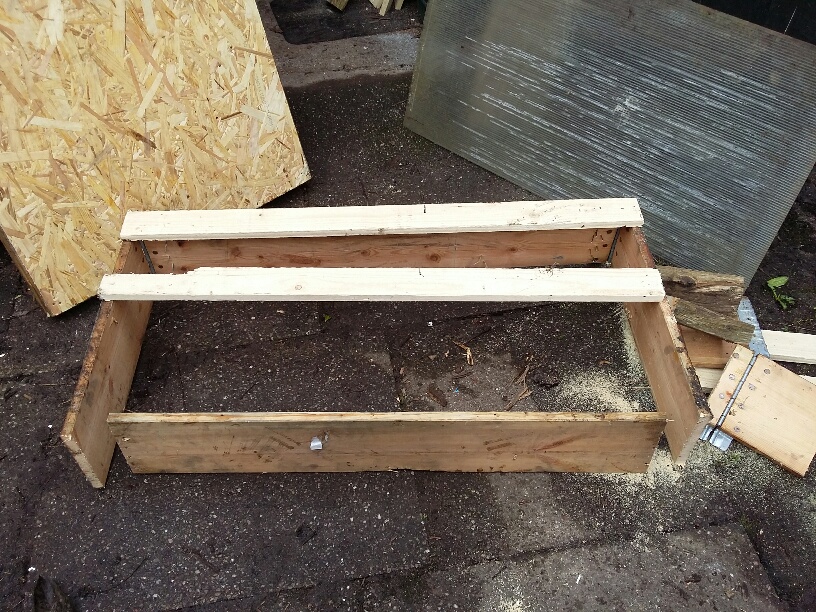 Screw the pallet length above to give it rigidity before sorting the front piece out.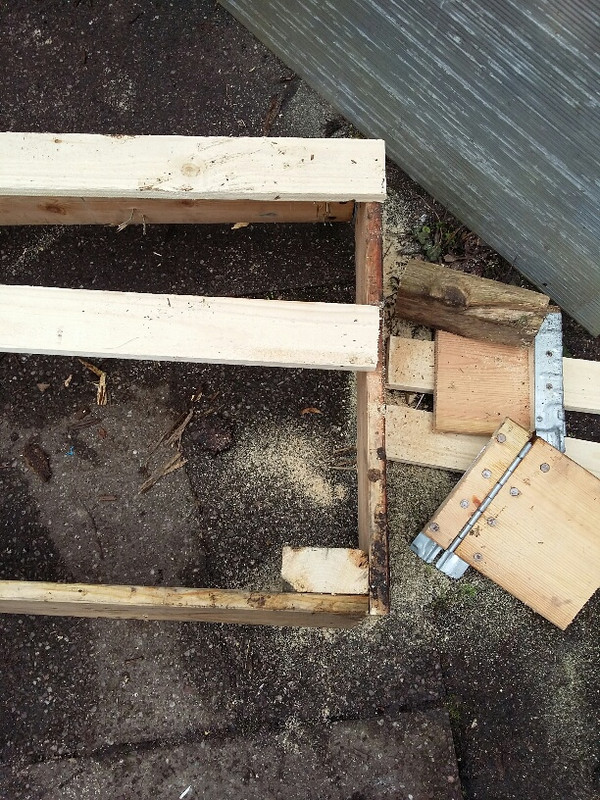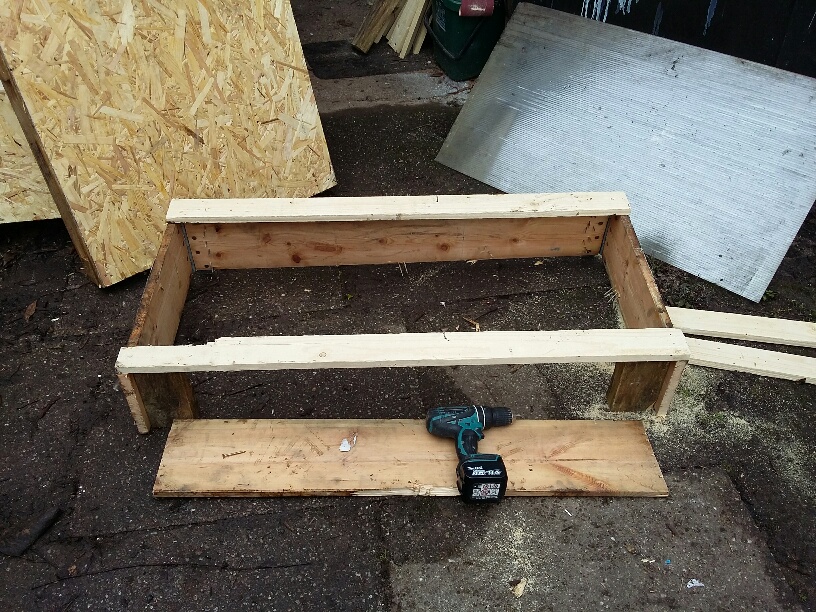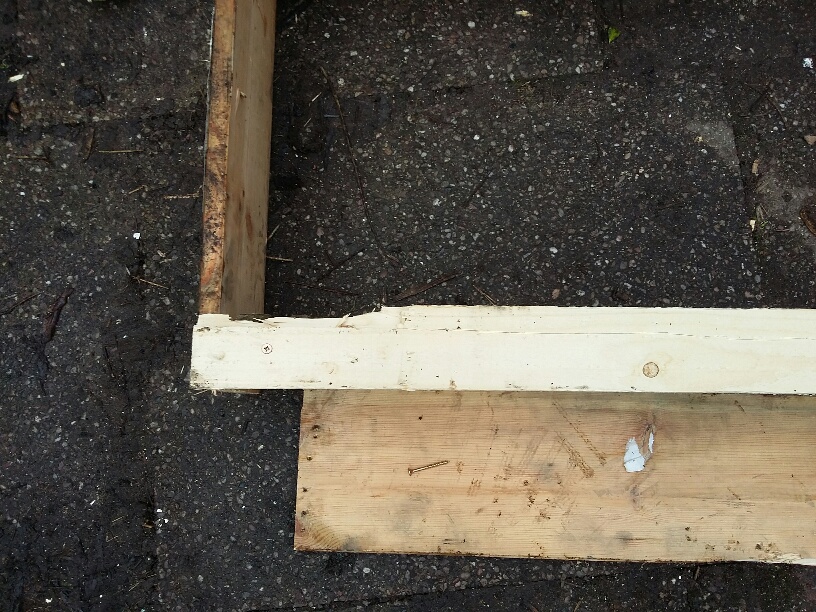 Two lengths now, to put the diagonal section in. You'll be able to see the form coming together.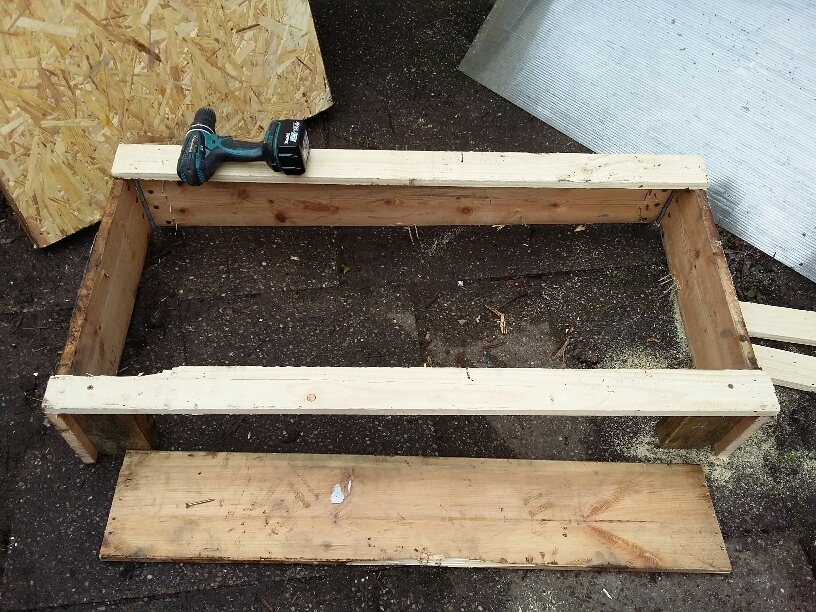 I've trimmed them in situ; it seems easier.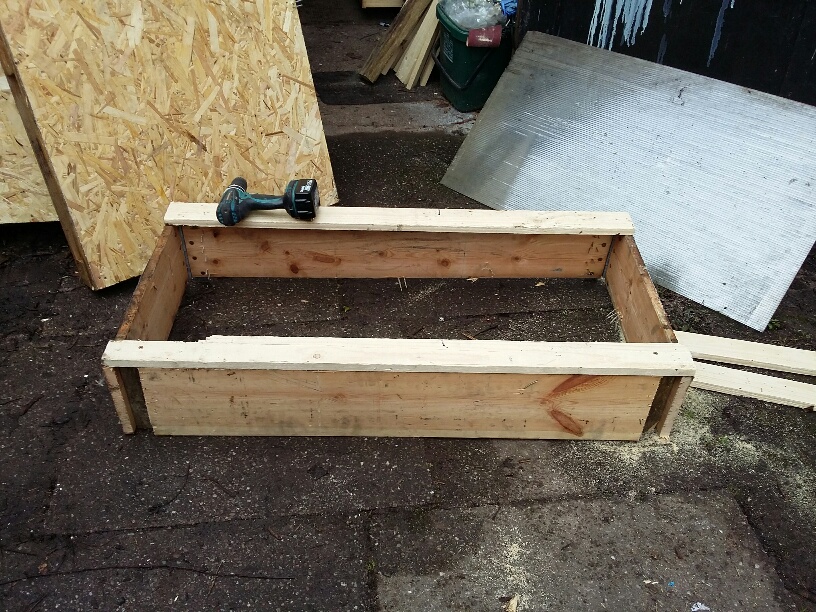 These are old radiator brackets, but will be handy as feet to peg the thing down.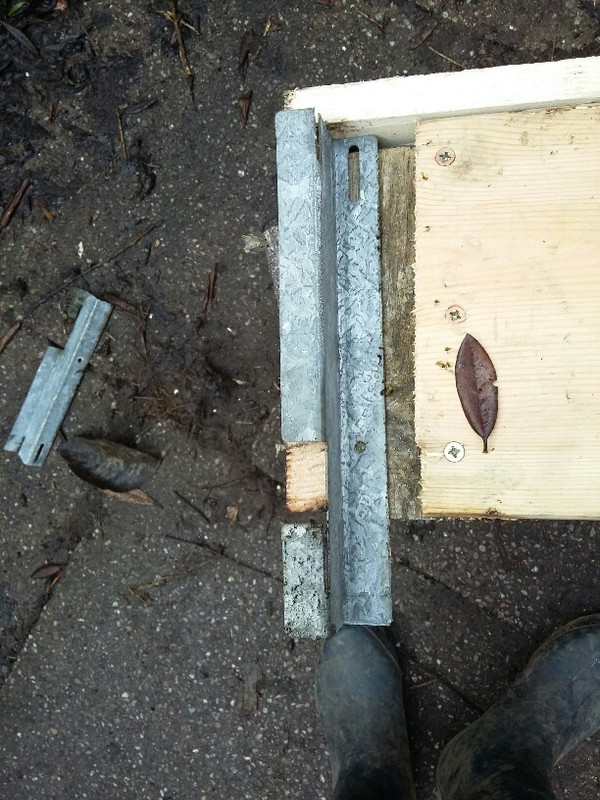 Right, the box is now assembled with rigidity.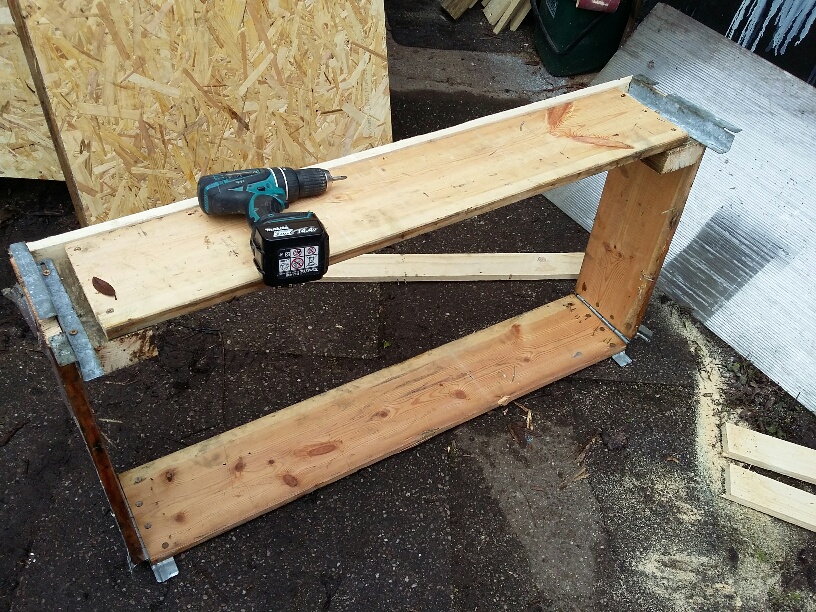 We three lengths of pallet wood!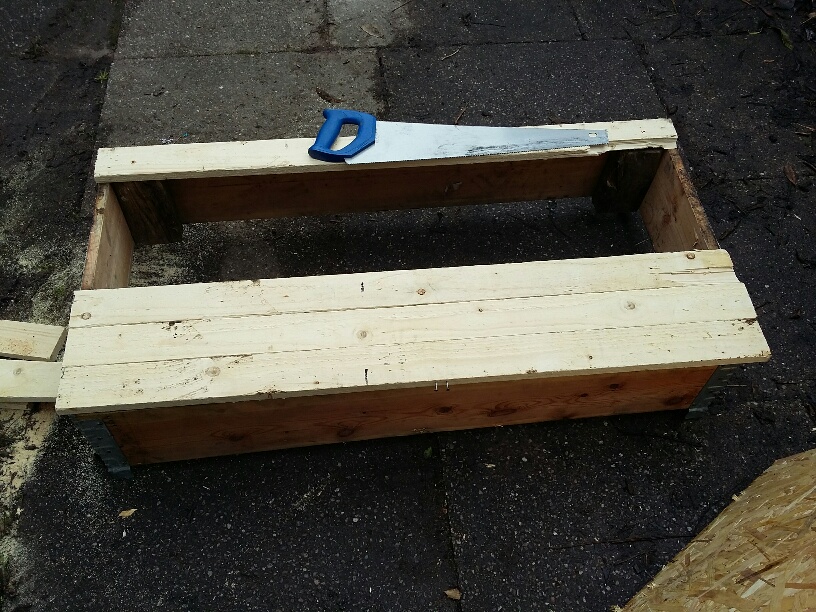 Put the three together, and make some shorter ones (length can be hit and miss) to make up the back panel.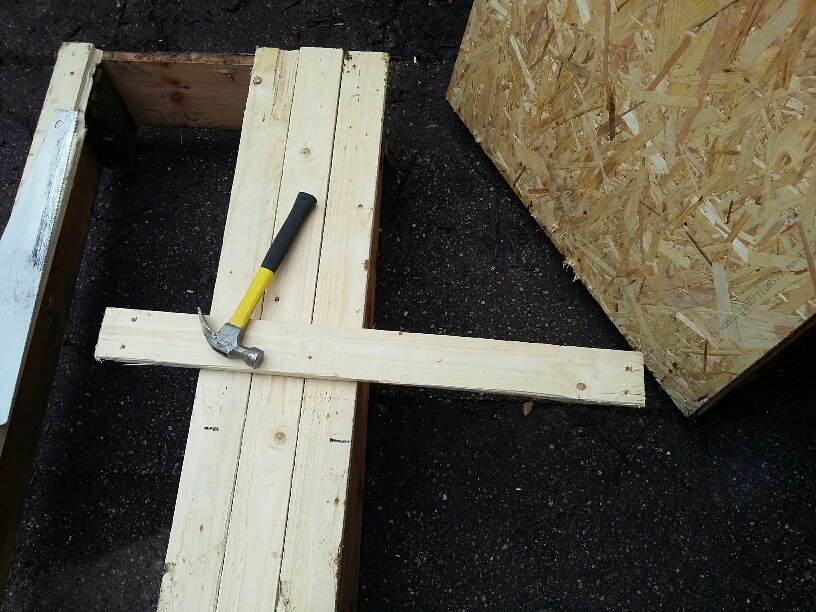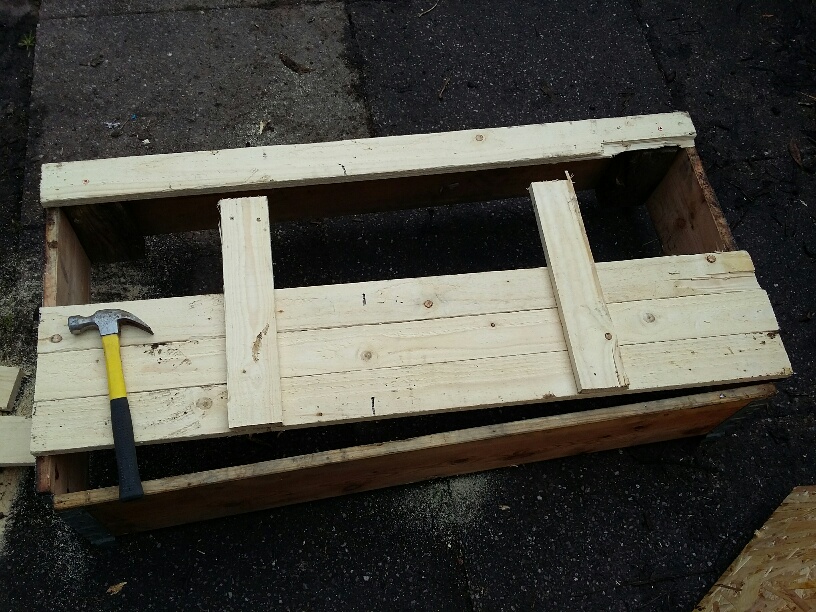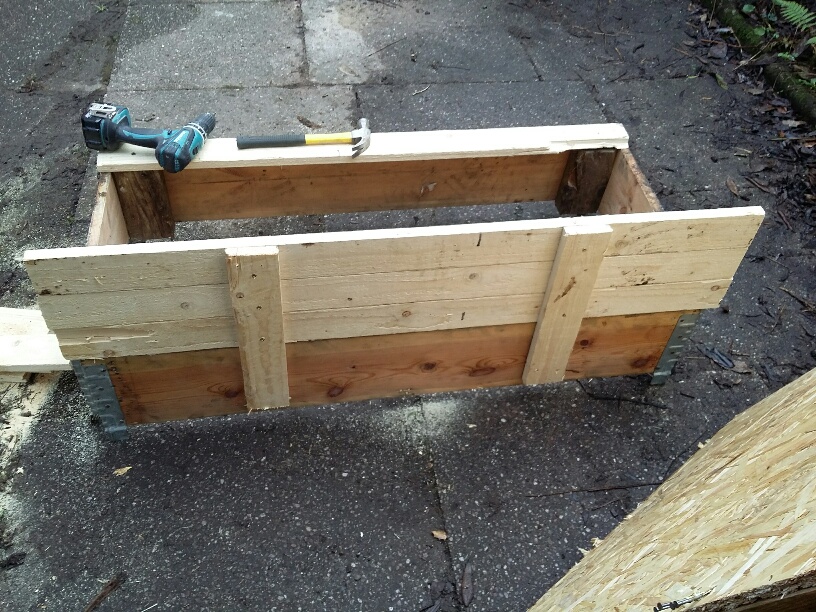 The diagonal can now be added.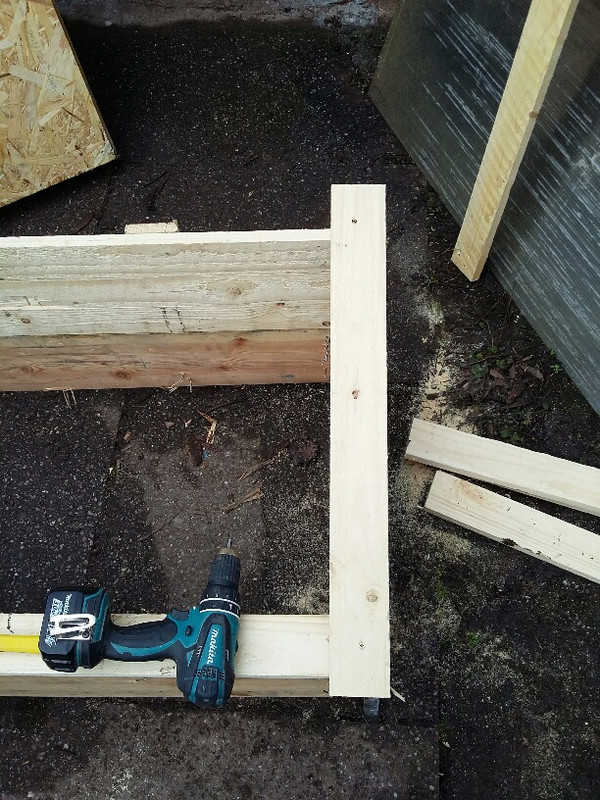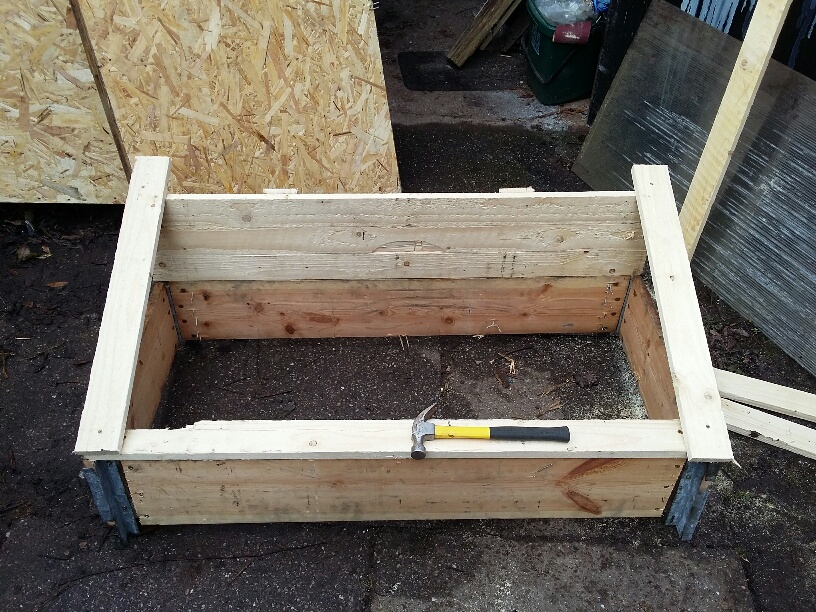 I find it easier to trim them when they're in situ.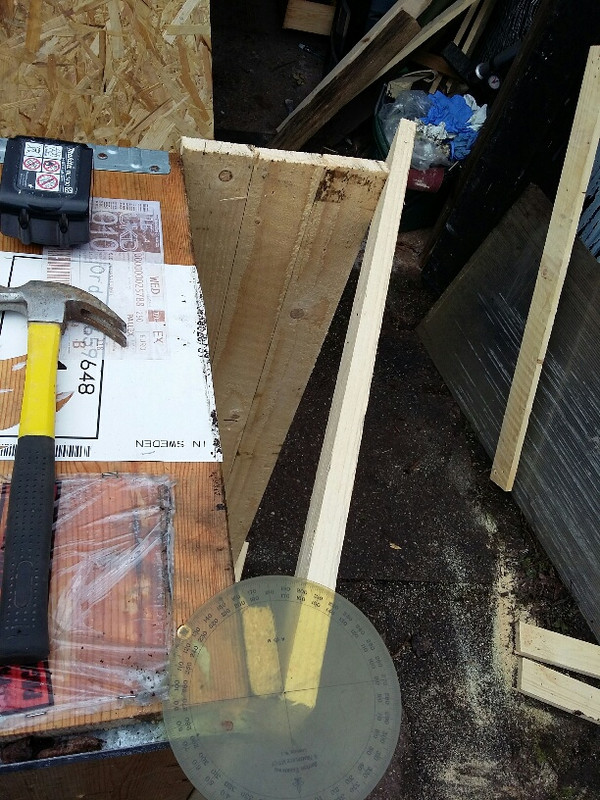 So, you can do this two ways, either with a protractor, or with a pencil and a straight edge, which is the way I did it. You could do a better job for sure with a mitresaw...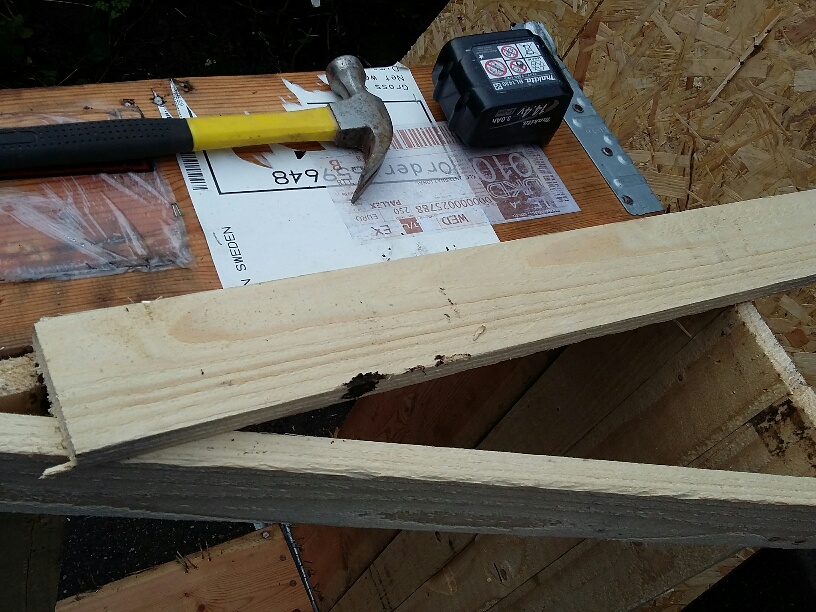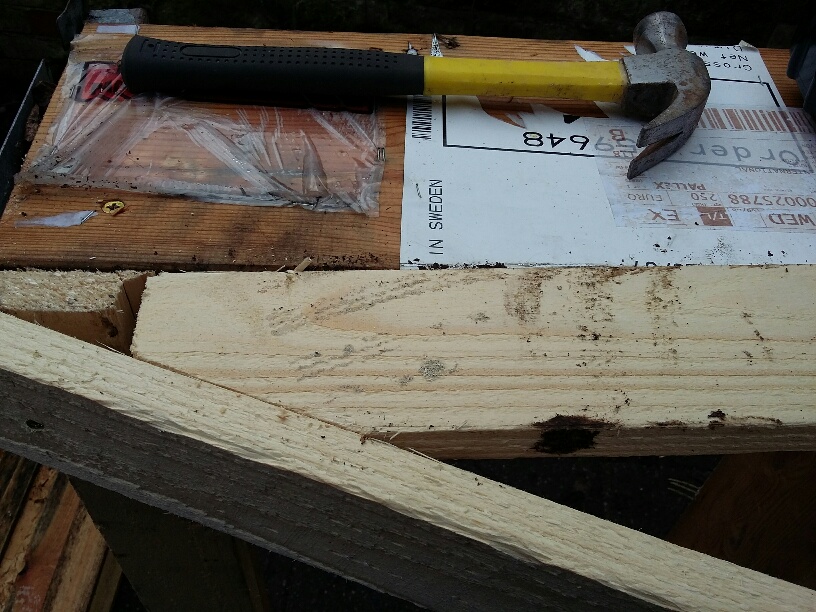 A piece behind, screwed from the inside, will help you to place it all.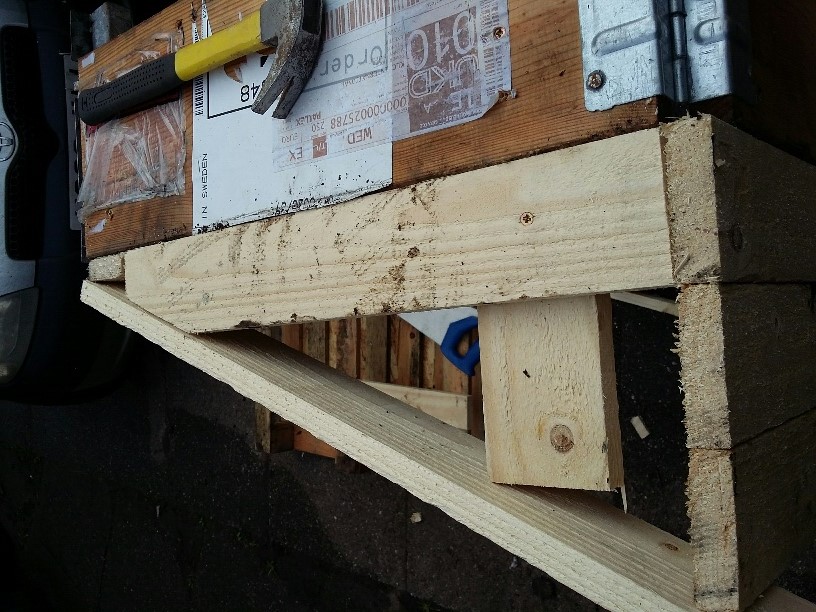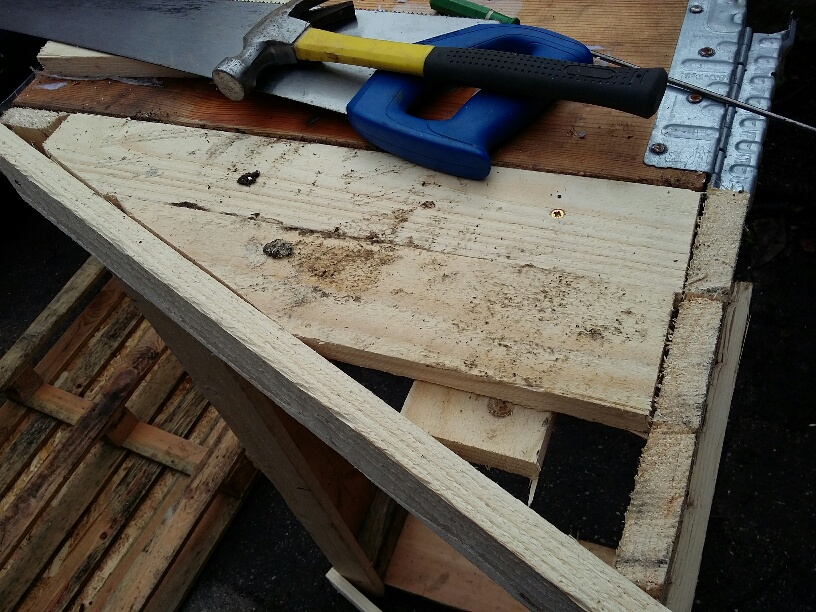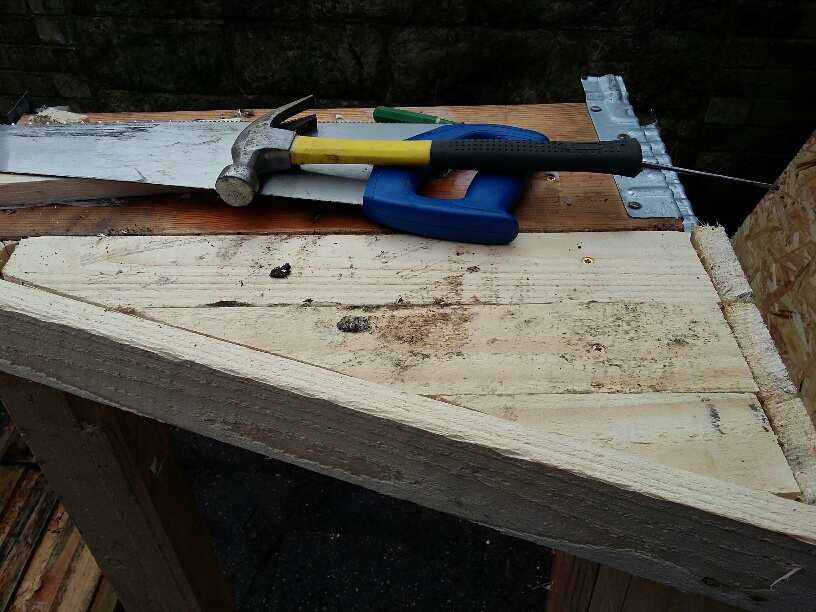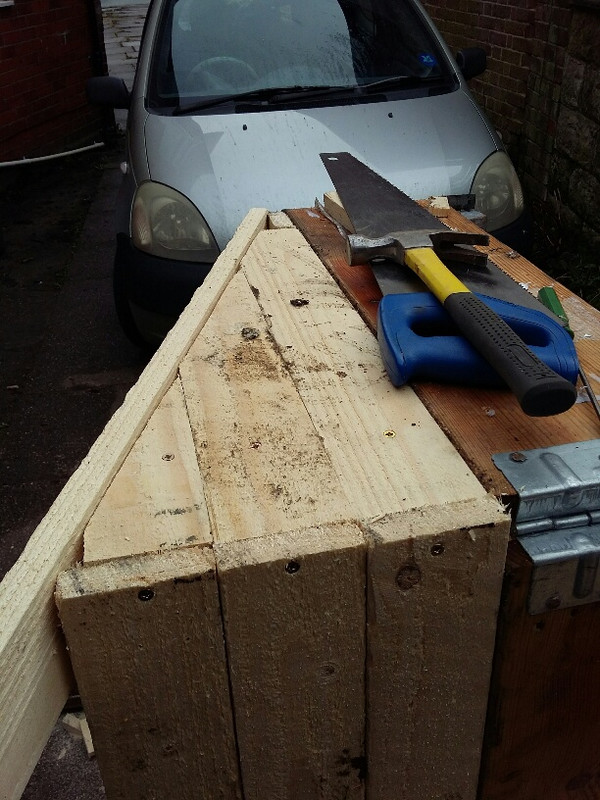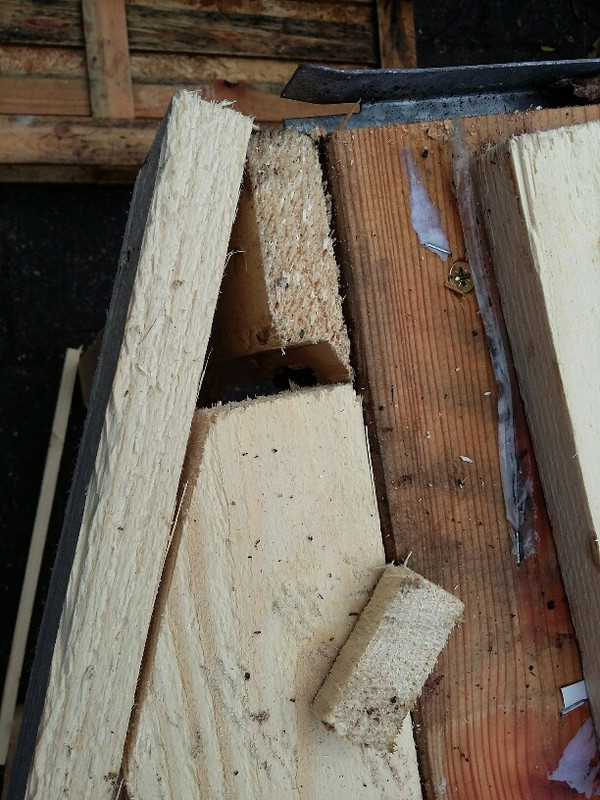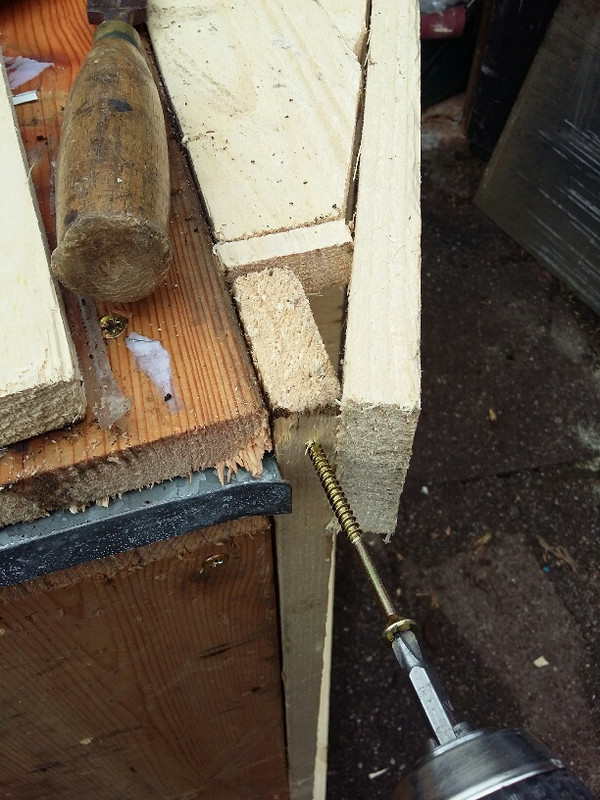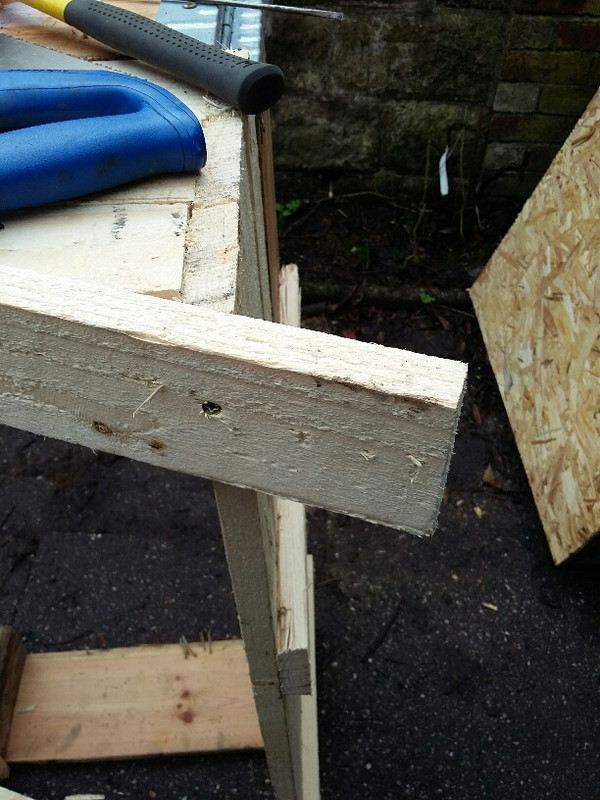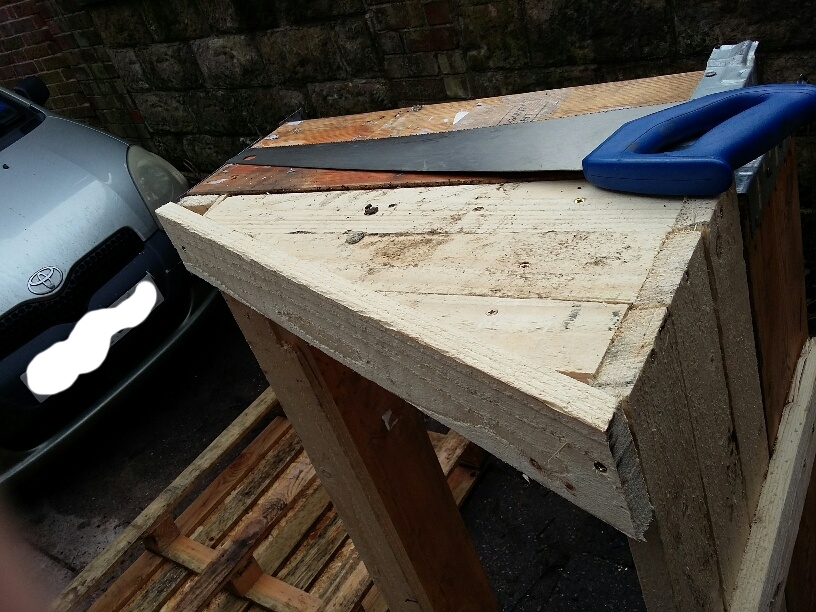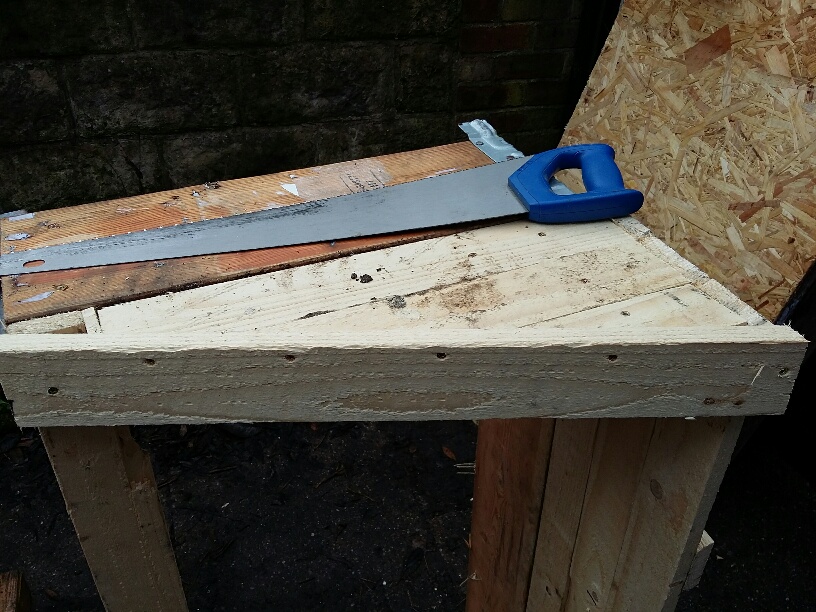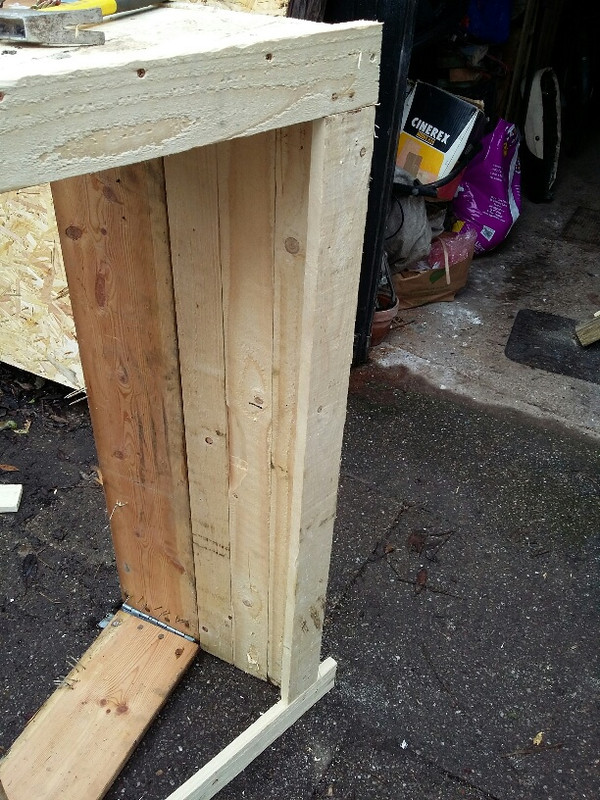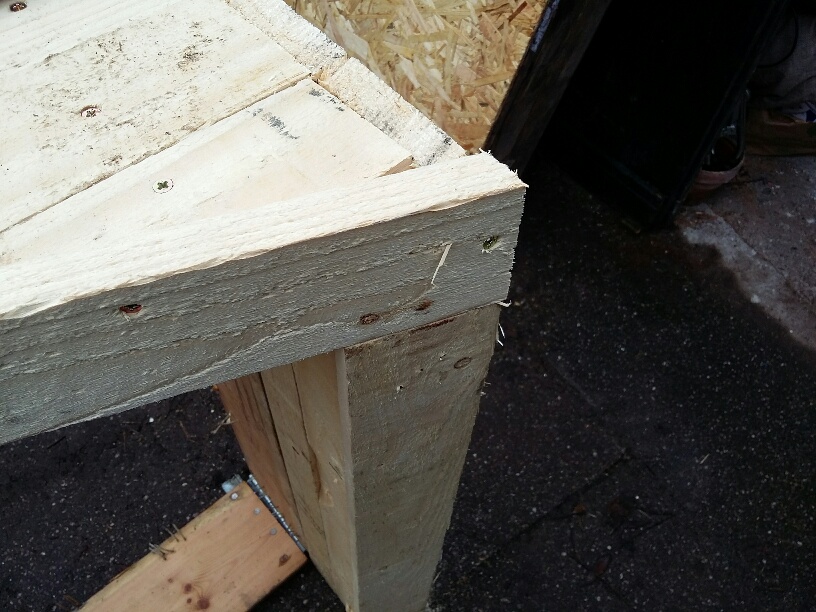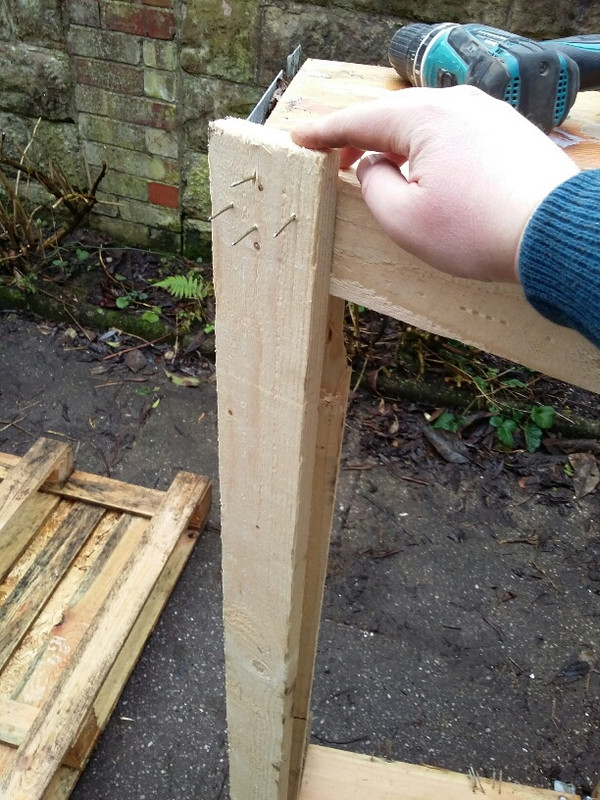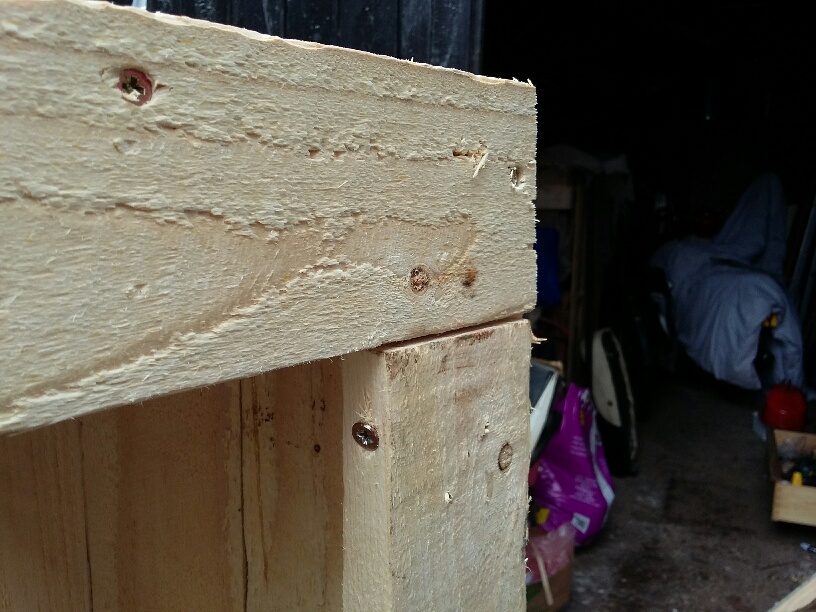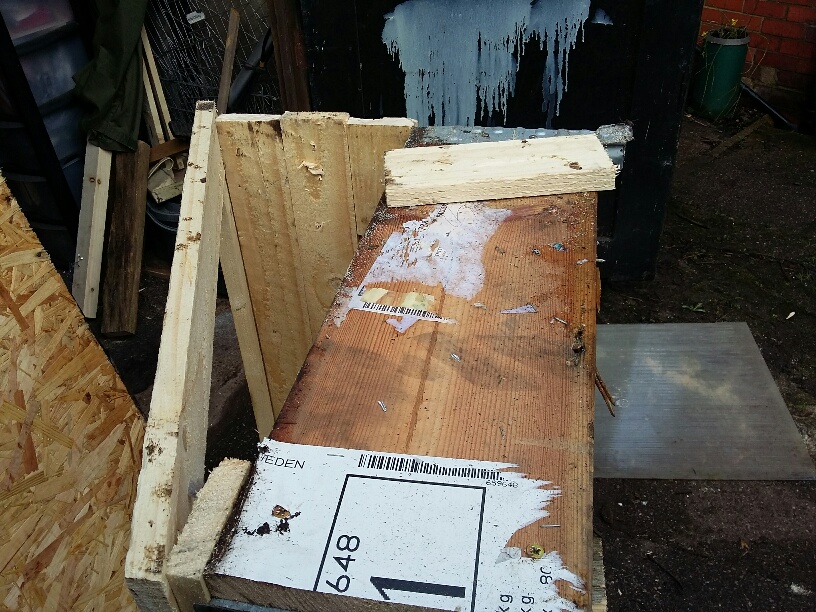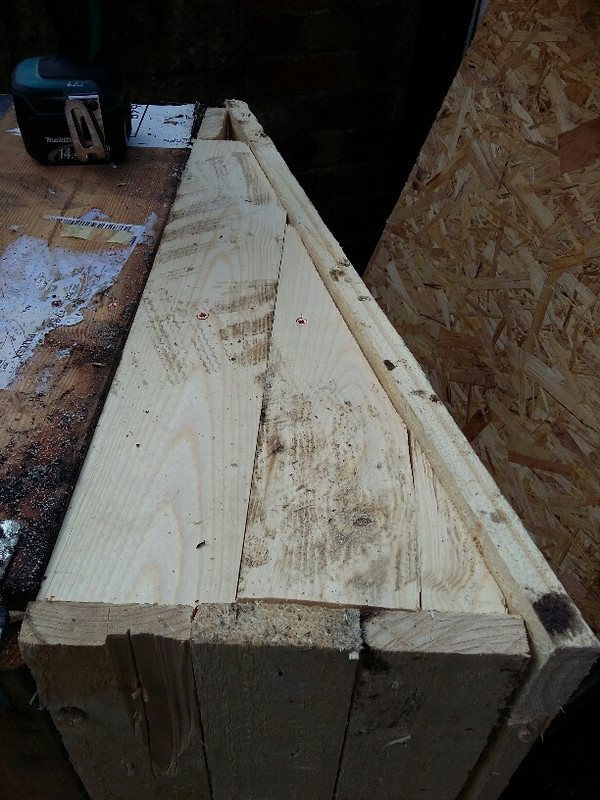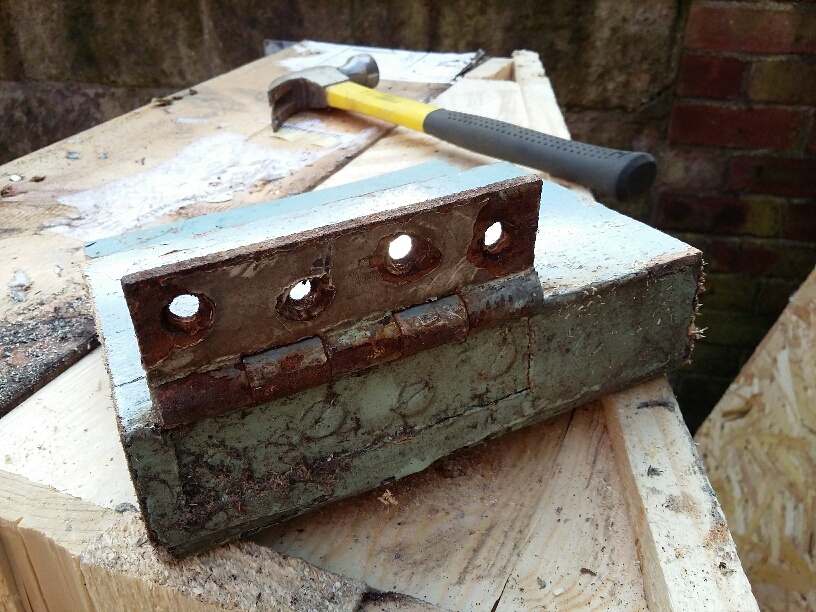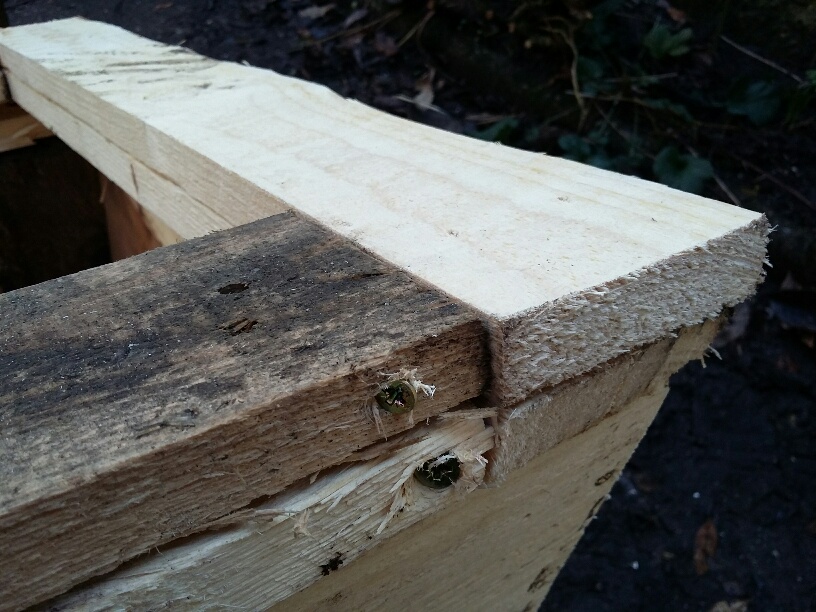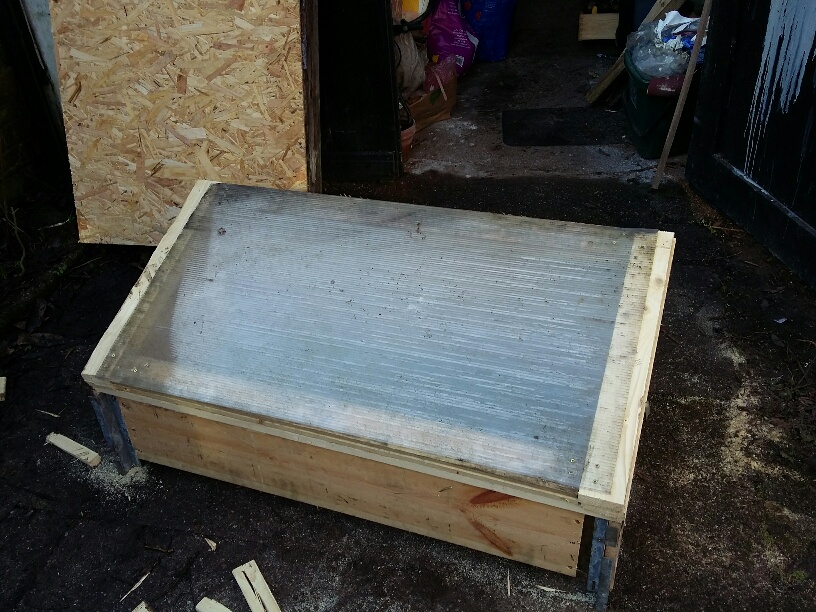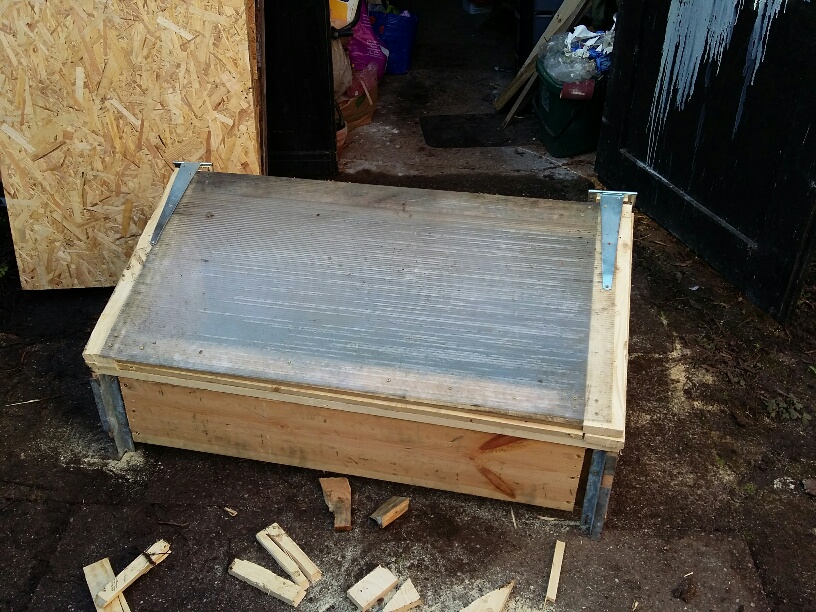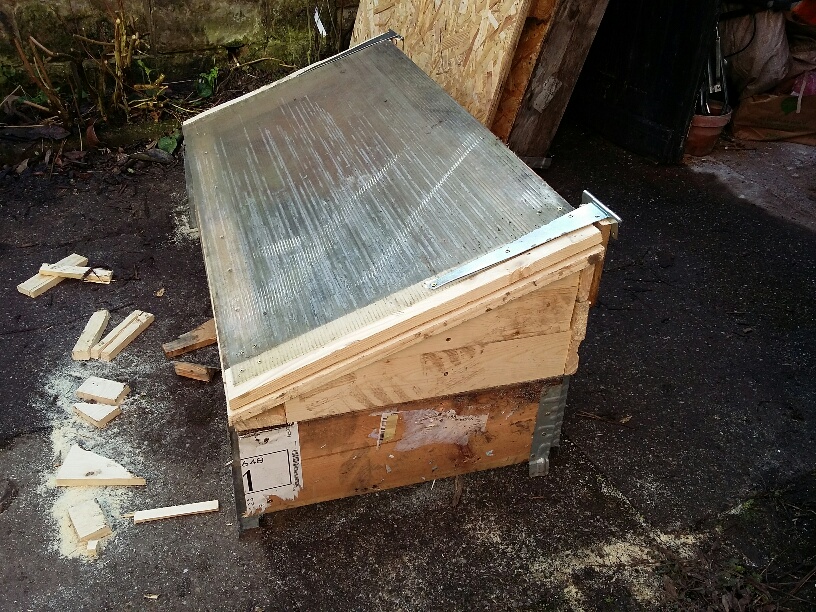 Taaa-daaa! Just some painting to sort now :)
I'll add more notes as I go, if I can. I'm going to paint the outside to slow the rot, but otherwise not looking at a huge amount to develop.