Hi Everyone :), im hoping someone will be able to give me advice, Ive been looking for an allotment since early this year, I sent several emails to any commissioners i could and basically ive been told ill get one either when hell freezes over (its that bad to get one) or when my name comes up on the list which looks like a good what 10 years wait and thats everywhere ive tried.
So i went and put a personal ad up for either an allotment or a space of land. Someone contacted me with a piece of land they are willing to give me, im going to post photos below.
The advice im looking for is would you go for it? As noone i ask is helping me with my decision. Ive already decided that i want to grow my own veg and get as self sufficent as possible. The land is around 30 to 45 mins away from where i live and from the looks of it needs alot of work. I also looks like it used to be an old horse arena, and he also stated it is sandy ground (Is that ok to grow fruit and veg on?).
Now what im wanting to use the land for is possibly as many fruit and veg as i could with 2 hens/ducks if i have enough space. I am still looking into the caring side of the hen's/ducks and i want to make sure the land is suitable for them. The owner of the land also has millions of hens/geese and said it i can catch them i can have any of the ones there ( he has some really 1000% cute babies lol). Id also want to if i can plant maby a tree or two.
What do you think, is 45 minute jorney there and back to much? Does anyone out there have that long to travel to there allotment? Does the ground look suitable, will it be ok to put what i want in there? Will i be able to fit 2 hen's/ 2 ducks and give them as much free range as i can?
Photo's
Looking to the right hand side from the makeshift gate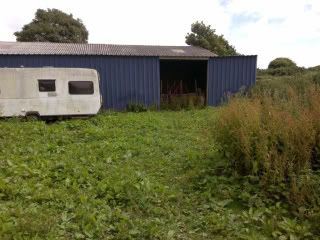 Looking to the left hand side from the makeshift gate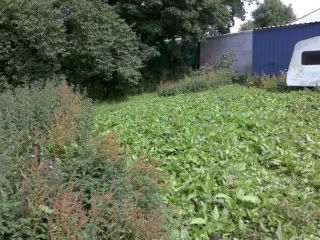 Looking to the left hand side from the far right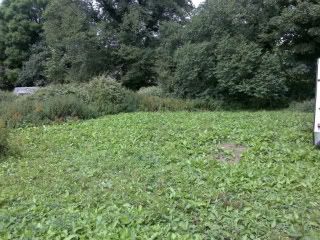 Also we havent arranged a price yet, he has told me to put in an offer and he'll probably accept it, how much do you think the land is worth for a yearly rent?
Hope someone can lend advice,
Nessy :)