We have had heaps of this mushroom in our local forest. That was in the middle of October. The forest is a mix, but has alot of pine and birch.
I did however find two of these mushrooms yesterday and I had a go at identifying them. I won't say what I think it is. What do you think it is?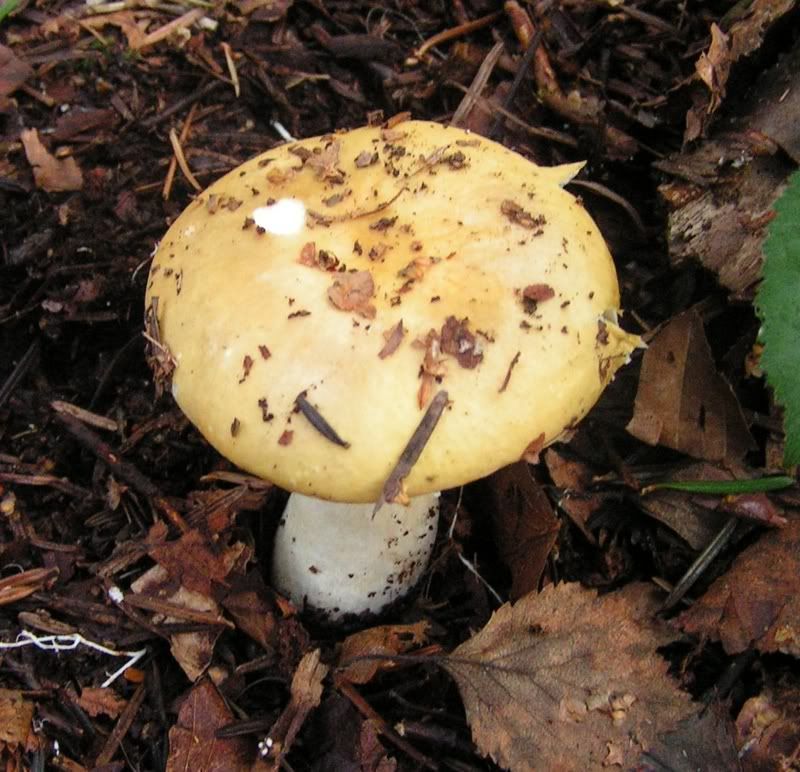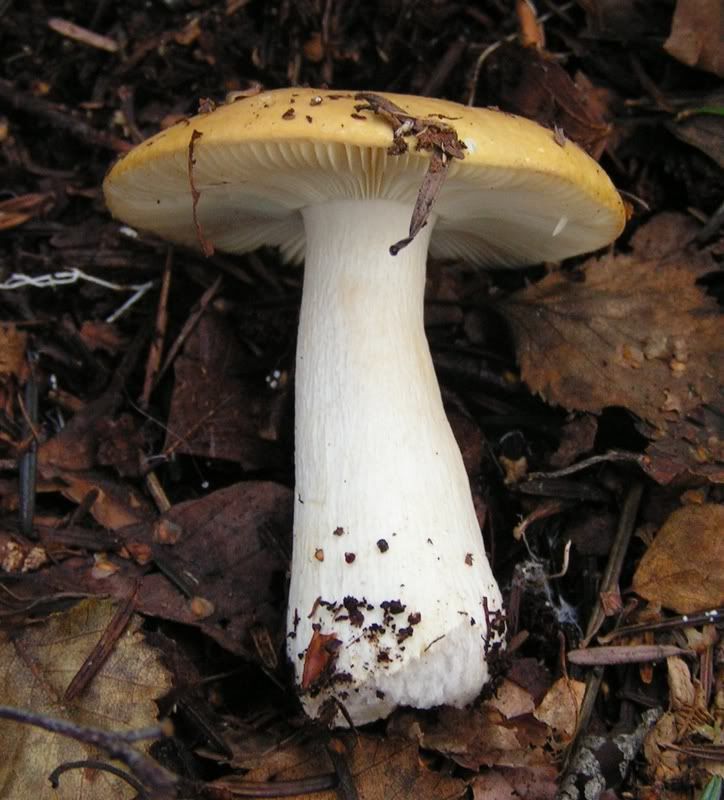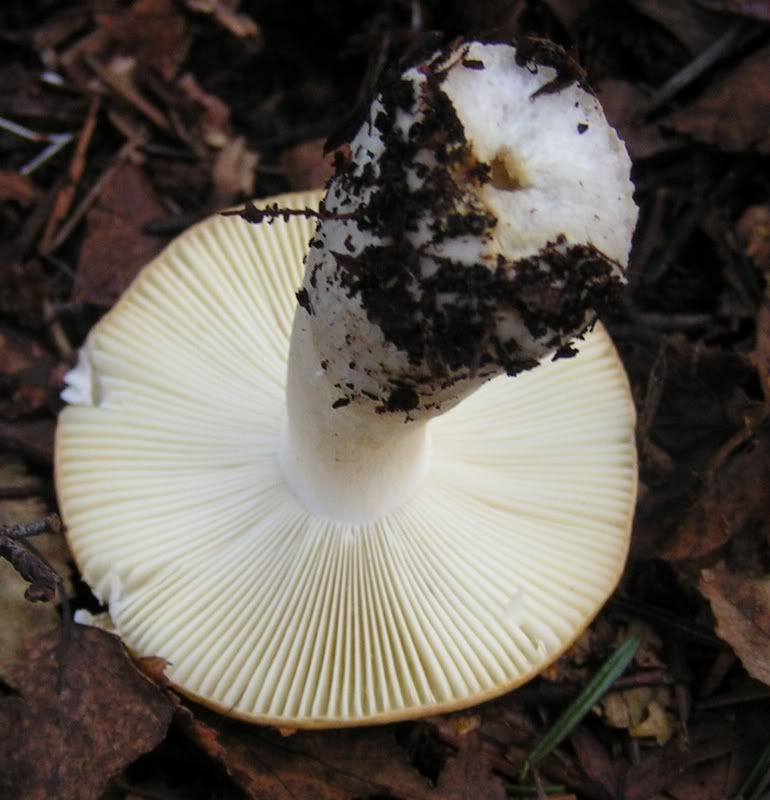 The mushroom starts all curved and bell shaped, then becomes shield shaped and finally ends up almost funnel shaped, you know the dip in the middle thing.
This one is about average size although I have seen them bigger. It's approx 4cm in length and diameter. Flesh is firm and the stalk is solid not hollow.