I spotted these earlier and battle through ferns and bramble to get to them for photos, ok, not much of battle at this time of the year!
They're growing on either a young oak or silver birch (didn't look at the tree sorry!), both of which we have growing in abundance in these woods.
Sorry about the photo quality, used my phone...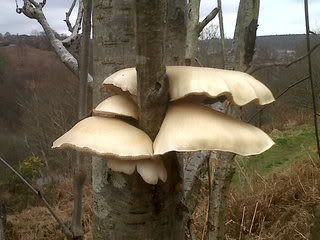 Sorry if the pics have come out a bit too large...
Thanks for any help :)